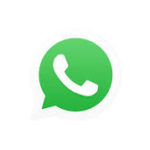 Click  To Join Boutiquesarees.com Whatsapp Group:
Karisma Kapoor wearing Payal Khandwala and Tachi jewellery for National Voter's Day awareness styled by Esha Amiin.
Karishma Kapoor is undoubtedly one of the most popular actress hailed from the prominent Kapoor family, Her beauty and performances have made her a style icon. Karishma is undoubtedly one of the fittest in Bollywood and style diva who follows tradition with latest trends. Kapoor sisters undoubtedly are extremely stylish and can pull off anything under the sun with their latest fashion. She has been the iconic actress for her talent and continues to awe us with her beauty.
Tachi is a Jewellery mark by designer Payal Khandwala that stands for genuineness, and utility through the stylish portrayal of their items. Each piece is carefully handmade in leather and brass.
Payal Khandwala who, has been making waves in the design circles.She has developed a unique style of her own, reflecting the ancient traditions of Indian craftsmanship in a contemporary outfits.The label combines the best of locally sourced factors with a progressive aesthetic, resulting in precisely executed garments which represent the metamorphosis of raw influences, both fantastical and mundane. The results are pieces which are modern and eclectic.
Esha Amiin styles Bollywood stars like divas like Karisma kapoor , Malaika arora,Ileana d Cruz ,huma qureshi,nimrat kaur,kiara Advani etc.With a keen eye for trends, strong relations with designers/brands (Indian and International) she's happy to be offering niche style services.
Karishma in this  Payal Khandwala's blue outfit paired with Tachi jewellery and styled by Esha Amiin is drop dead gorgeous, she is carrying this beautiful outfit very graciously.The Outfit is looking very trendy,her outfit is treat to the eyes as she carries elegantly.