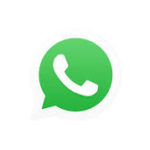 Click  To Join Boutiquesarees.com Whatsapp Group:
Crop Tops: a new fashion trend
Tips to follow for sporting the latest in- fashion tops for females
With the various developments that have been made in the realm of female dresses and fashion,
the popularity of a certain kind garment has been making ripples for a really long time. This
particular type of dress is known as the crop top. Crop tops are any upper body garment,
especially for females that have been made short by cutting in a particular manner. This is done
to show off the stomach area, to bring about an extra amount of sensuality.
Things that you should keep in consideration before wearing crop tops
The following are some of the things that you should keep in mind before opting for a shorter
top:
1. Have a toned stomach
This is the first thing that you should have so as to flaunt the crop top outfits in the proper
manner. Refrain from eating junk food or fattening foods that will result in making your stomach
bloat. Sporting a bulging stomach is the last things that you want while wearing a crop top.
2. Choose fitted materials
While selecting an outfit of this type you must keep in mind to choose a material that will fit
your frame in a proper way. Any material that is loose will look rather sloppy. A situation like
this must be avoided.
3. Maintain proper posture
You must sit and stand straight all the time and avoid any type of slouching. This will not make
your stomach bulge out. By avoiding this, you will be able to make sure that you are posing a
good look over all.
4. Prepare your stomach skin
The different crop top styles have been made to focus on the stomach area of the person
wearing it. So, if you want to look your best then you should take all the necessary steps to
prepare the skin of the stomach area. This can be done by waking it to get rid of any unwanted
hair. Apply a proper foundation and concealer to hide any imperfections. Apply a shimmery
bronzer as that will help in slimming down the area.
Following the above steps will help you in getting the perfect look that is desired by all stylish
and trendy females who are in love with wearing shorter upper wear.